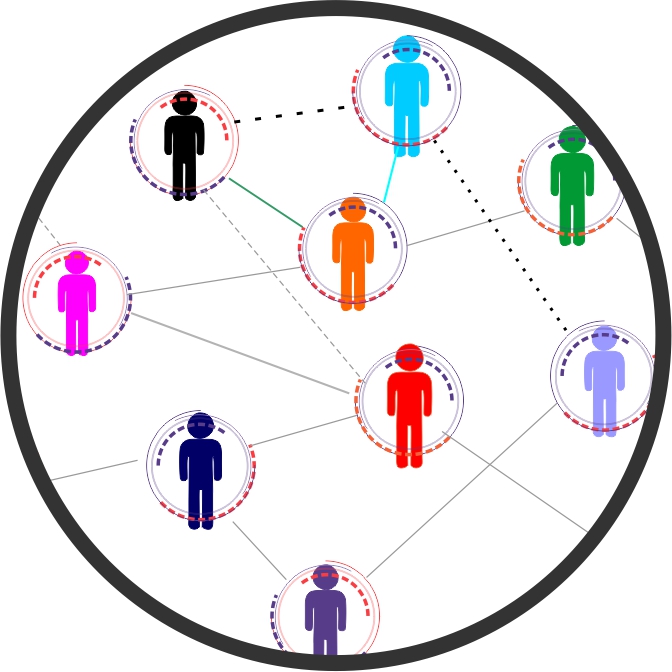 Where Will You Be A Year From Today?
As small business owners you are all in the business of connecting. I remember hearing the following: "The only difference between where you are right now and where you'll be next year at this same time, are the people you meet."
That does not mean that you should attend as many networking meetings as possible or to meet as many people as possible. The key is to meet the right people who can influence your career.
Your challenge is to first make a list of 5 people that you feel can help you achieve your vision. These do not have to be people currently in your network. Next to each name write a sentence as to how they can help. What are your expectations from this connection?
Assuming that you have not met these contacts, gather as much information as you can about each of the five: where they work, what they do, where they can be reached and as much other information as possible. Use such sites as LinkedIn to gather necessary information.
Make sure that you have completed, in writing, the foundation section in your BizQuack Vision Based Business Plan. (Vision, Your Why, Your Story, Product/Service description, Target market, Your Value Proposition, Your Promise and Your delivery.)
The Connection Process:
Start off with your current data base. Find out if anyone knows someone on your list, and if yes, ask for an introduction. This type of a request should be made in person. Benefits of this type of contact are: First, you can reconnect with someone in your data base and second you can share your vision and purpose for asking for the introduction.
Next ask the same question of your social media followers. Sending out a general request is not enough; try personal e-mails and or phone calls.
Still no success? It may be time to take a direct approach and make an unannounced personal visit – as things open up. Other options include sending a carefully prepared package and following up with a meeting request or ask for an appointment.
The key to meeting this challenge is to be persistent and innovative. I want to hear your story, not why you could not reach all five connections, but how you did reach all five connections.
Looking forward to hearing about your success!
——————————————————————————————————————————————-
Tips & Advice by Nick Petra, CFP – Founder of BizQuack and StrategicDuck
Categories :
Marketing